---
Handy Links
basicmm.com
Our home page: everything basic.
gregshead.net
Greg's main blog: Fairly frequent philosophical musings from Greg's head. And now a centralized source for all of Greg's Books: gregshead.net/bookstore!
bwd-graphics.com
Greg's Day Job: Affordable, completely custom graphic and web design. Web hosting packages available as well.
GregsApples.com
If you're into Apple computer products, you can find them here, and support basic with your purchase! Greg is now officially an Apple Authorized Business Agent. GregsApples.com is completely revised, with a regularly updated blog, and even a podcast. It is a great starting place to find the perfect Apple products for you!
buffalobillsreview.com
Greg's Fun Side Job: A show by Bills fans, for Bills fans. Greg and co-hosts Josh Bowers and Dave Drake talk Buffalo Bills football. Download the shows from the website or at the iTunes Music Store.



search.gregshead.net
Start your Amazon.com shopping here! When you go to search.gregshead.net, you can use the search window to look for anything at Amazon, and Amazon will pay us a commission on your purchase! Get some great stuff, at a great price, and help support basic and GregsHead.net! A definite win, win!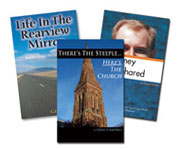 gregshead.net/bookstore
All of Greg's books are now availble in one convenient location. Stop by the new online bookstore today and get a copy of Greg's two new books, Life In The Rearview Mirror, and There's The Steeple... Here's The Church.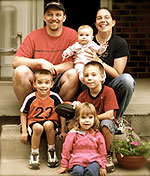 WeTheCampbells.net
Jen maintains our family website (using Apple's awesome iWeb application!) with tons of great photos, videos and stories from the Campbell family. Stop by and have a look.
Got Any Plans This Next Week?
We have a couple suggestions if you are looking for some live Christmas music! We're about to begin our busiest week of the year, and would love for you to join us for an event or two over the next 10 days. Starting this Saturday night in Phelps, NY. Then, next Tuesday starts 7 events in 6 days!

Here's our official Christmas schedule:


---
Our Christmas Gigs
Saturday, Dec 02 - 10:00am - Phelps, NY
The first holiday concert of the season will be with our friends the Mahoneys, who go by the name Sound Mind at a senior living center in nearby Phelps, NY. The Vienna Gardens Senior Living Center is having us come do a Christmas program for them. These events are always great fun. We'll be bringing our kids, which usually makes for some great conversation, and brings lots of smiles. :-) As far as I know it is an open event, so if you're in the area, come out and join us, and you may be able to bring a smile to a face or two as well.
Time: 10:00-11:00am
Directions: click here for directions
Contact: Jody - (315) 548-5116
Tuesday, Dec 05 - 7:30pm - Fairport, NY
Let the onslaught begin! Seven concerts in six days! Yikes! :-) It starts in a great place though, as we'll be singing at Fairport Village Coffee for the 6th or 7th year in a row. Our first event at this great coffee house was in December 2000, I believe! Nice! We'll be doing about 2 hours of Christmas music. Come out for some great after dinner drinks, or better yet, come out for a late dinner. They have a great selection of sandwiches and salads. Make it an evening with great food and fun music with the Campbells!
Time: 7:30-9:30pm
Directions: click here for directions
Contact: (585) 377-5880
Wednesday, Dec 06 - 7:30pm - Webster, NY
We return to Webster for an evening of Christmas music at Earthtones Coffee House. They have some great holiday drinks and a great place to relax and enjoy a beverage, a snack, and some nice music. Come join us for a fun evening at Earthtones!
Time: 7:30-9:30pm
Directions: click here for directions
Contact: (585) 671-3060
Thursday, Dec 07 - 5:30pm - Victor, NY
An annual tradition to be sure. We will be singing at the Eastiew Mall for an hour on a Thursday night. We set up and sing tons of great, fun Christmas songs whilst merry shoppers pass by, whistling as they go. :-) There are lots of chairs set up as well, so many people stop for a song or two or three while they take a break from the mad Christmas shopping pace. It's a great way to spend a Christmas season evening. Come out and join us!
Time: 5:30-6:30pm
Directions: click here for directions
Contact: (585) 223-4420
Friday, Dec 08 - 6:30pm - Newark, NY
For the past several years, we have been the guests of Calvary Church in Newark, NY for their annual Christmas dinner concert. We'll be joining them again this year, and should be a nice evening of good food, and fun Christmas music, and I think this year there will be more of a program too. Come on out to Newark and join us for a Christmas-y Friday! :-)
Time: 6:30-8:30pm (dinner at 6:30)
Directions: click here for directions
Contact: (315) 331-7777
Saturday, Dec 09 - 3:00pm - Penfield, NY
We have a two-for in more ways than one on this Saturday in December! We will be doing two events in two towns on this day, and this first event will be both a Christmas concert and a book signing! I'm going to be busy!! So, come on out for some good Christmas music while you shop, and pick up a signed copy (or two) of my books while you're at it! :-) Alpha & Omega Bookstore will be hosting the event at their Penfield location.
Time: 3:00-4:00pm
Directions: click here for directions
Contact: (585) 381-1250
Saturday, Dec 09 - 6:00pm - Newark, NY
We're back in Newark for our final event of the crazy eight days! We'll be joined by our friends in Sound Mind again for another Christmas party at a senior living center. Same goes for what I said above (will be pretty much the same event) just a different location, and different folks to whom we can bring a smile. Come spread some Christmas cheer! :-)
Time: 6:00-7:00pm
Directions: click here for directions
Contact: (585) 381-1250
For the complete listings of upcoming basic events, visit our website calendar at: basicmm.com/calendar


---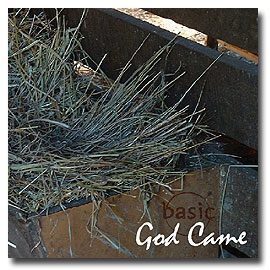 Speaking Of Christmas...
We are definitely into the Christmas shopping season, and if you are still looking for gifts to give this Christmas, may I suggest our Christmas CD? You can get it in three formats: CD, Cassette, or as a download from iTunes (or other music services). It's a really fun collection of Christmas favorites, that you'll want to play year round! (Seriously... we do, and we have some friends who have told us they play it even in the summer time...) :-)

The CDs now sell for $10 at our website (used to be $15), and if you check our e-store there are links to the many other places you can buy the CD, including Amazon.com, and iTunes.

If you're looking to bolster your Christmas music collection, we'd like to recommend this CD. If you are wanting to get a cool gift for friends or family, we'd like to recommend this CD. If you just really wanted to make a donation to basic music ministries, we'll send you free CDs for each $10 donation. ;-)

(he he) :-)

We do think you'll love the CD if you do not already have it, and just wanted to extend this invitation to check it out. You can listen to song clips at our website, or just purchase the CD (tape/download) right from this e-mail! Just click on any of the buttons at the top left of the email.

And, if you're looking for a good read, don't forget to check out Greg's two new books released in 2006. You can preview and purchase them at the GregsHead.net Bookstore.



---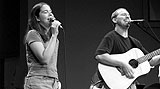 Alright, folks! We're looking forward to seeing you out there this week a time or two! And, if you're able to purchase a Christmas CD (or a book or two), that would be wonderful.

Don't forget, if you want to read this, or other e-newses online, go to basicmm.com/enews.

Hope to see y'all out there sometime soon!
Greg & Jen Campbell
basic